1 Yard Magic Lecre Bag FREE sewing pattern
|
All posts may contain affiliate links.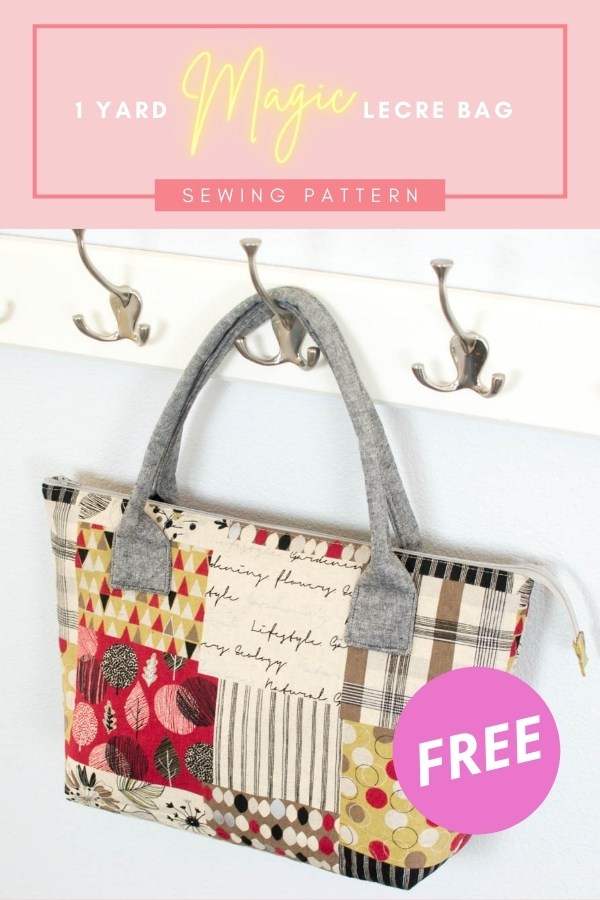 With this free tutorial, you'll be able to make this sweet bag design that lets you make two tote bags from just one yard of fabric!
The talented and very generous designer Sew Can She gives you this fabulous sewing tutorial so you can make this Magic Lecre Bag which is lined and has a zipper closure on top.
The designer's blog post is available to work from and follow for free to make this project. However, if you are a person who likes to work with a pdf download then that is an upgrade available but the designer charges you $2 for that option. That is voluntary, you can simply follow the blog post for no charge.
Sizing info:
When you make yourself this awesome Magic Lecre Bag then the large tote measures approximately 15" tall and 20" wide. The smaller tote is approximately 10" tall and 15" wide.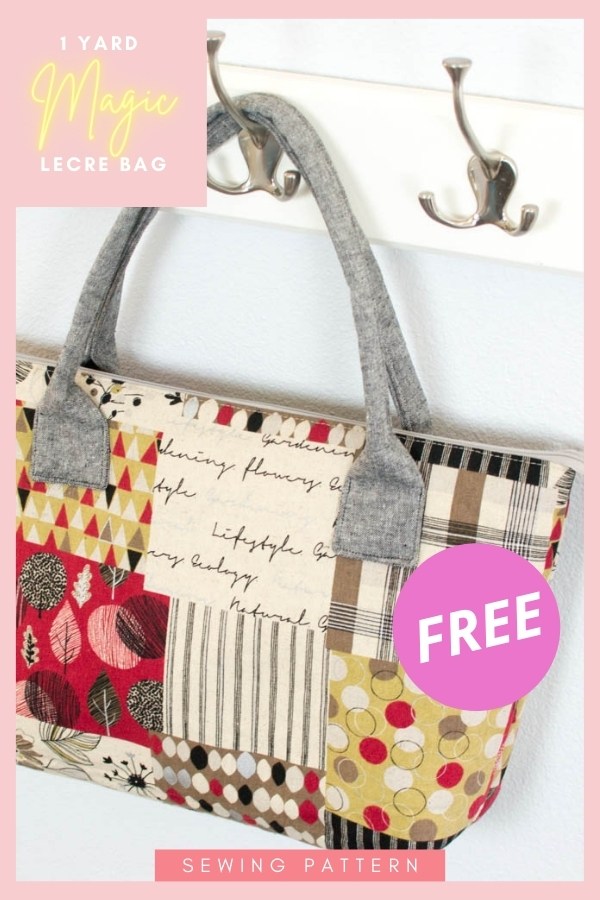 The designer also shows you how to sew up fabric bag handles. This project is very easy and fast because there are few details. Just a classic, unfussy zipper top purse where the fabric choice is allowed to be the star of the project.
If you do add pockets to your tote the designer points out that you should make sure you place the pockets low enough inside the bag so they won't be sewn over when you attach the handles.
What you will need to make Magic Lecre Bag:-
1 yard of exterior fabric that's at least 40" wide,
1 yard of lining fabric that's at least 40" wide,
Two zippers, one at least 27" long and one at least 21" long,
Two yards of fusible fleece for the exterior pieces,
Two yards of medium weight woven interfacing for the lining pieces,
A fabric marking pen,
For all four handles, you will also need 3/4 of a yard of fabric,
1-yard of fusible fleece,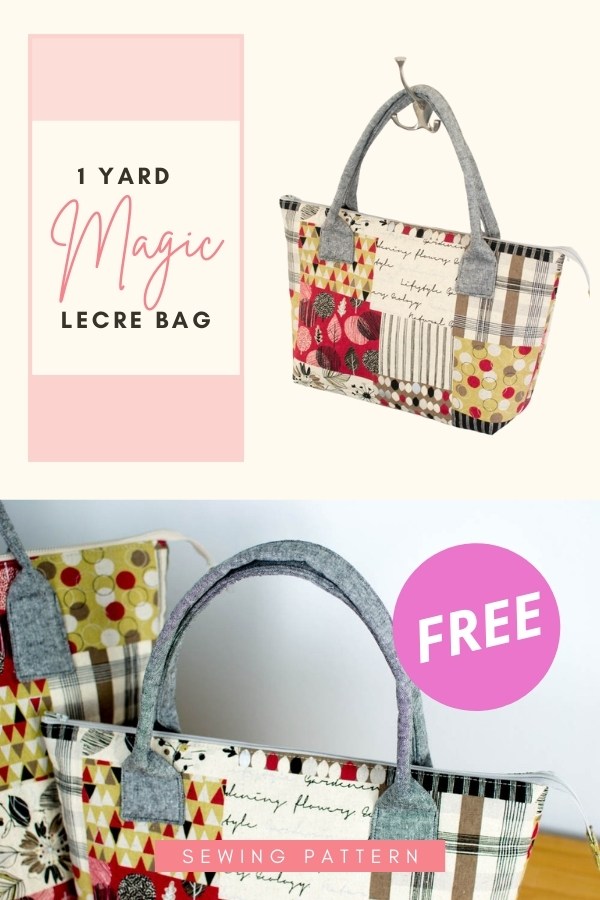 If you would like to follow along with the step by step tutorial you can click on the purple button below.
Click here for the FREE pattern
Downloading this free pattern? Great! You would make our day if you 'bought us a coffee' to help with the site running costs. Thank you.

Sew more tote bags and you'll be happier - we promise 😉
When you just need to sew and don't want to get into a really complicated project, you can't beat a classic sewing pattern for a tote bag. We've got 50 of our favorite tote bag patterns hand-picked for you in the store. Go to the shop page to find them all saved by category.