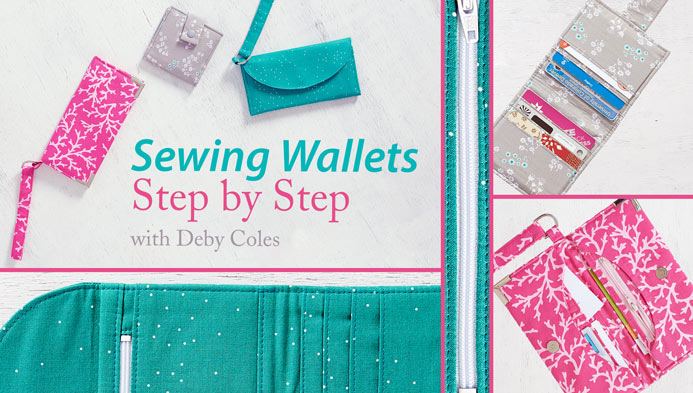 Go to the Sewing Wallets class here
We are delighted to be able to offer an EXCLUSIVE discount code for the Sewing Wallets, Step By Step class from Deby Coles on Craftsy.
CLASS OVERVIEW
Sewing your own wallet is easier than you think! Learn to sew durable, professional-looking wallets as Deby guides you step by step through three classic styles. Three different wallet sewing patterns are included with the class and you'll be able to see each one sewn step by step, for you to follow along. Your instructor shares lots of tips and tricks along the way with this class – don't miss the tip about basting, you'll love it!
Check out some of the great feedback and 5-star reviews on this class:
EASY TO FOLLOW LESSONS WITH PERSONALITY!!

Deby is a fun, clear and inspiring teacher! I love her personality and all of her great ideas for how to make wallets more specific to your needs! Deby leads you step by step in making several wallets. She is very thorough and incredibly easy to follow every step of the way. I've watched many classes on Craftsy and Deby is one of my favorites and it's for more than her British accent. 😉 I am really hoping to see more classes from Deby in the future!

---

Best Wallets

I enjoyed this course and really love Craftsy that we get to keep the courses in our library for ever as I had to refer back to some steps. I have already made 7 of the fold over wallets the instructor was great and hope to see more classes from this instructor.

---

Excellent course overall

This class is one of the best I have enrolled in at Craftsy (and I have enrolled in close to 100 courses). Every detail of sewing and assembling the purses is explained very clearly and the purses themselves are a joy to make, especially the "pop to the shop" purse. I have made three of these for my daughter and sisters and they all love them. The teacher has a very clear voice and her accent is a delight to listen to.
---
And a few of the class projects submitted by students: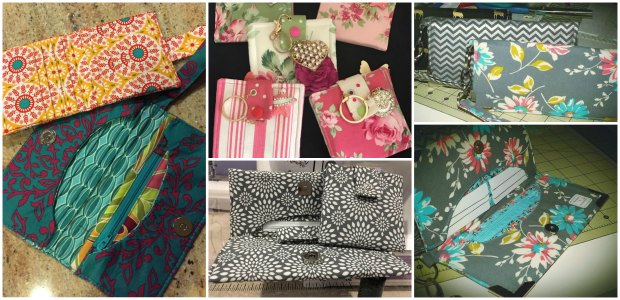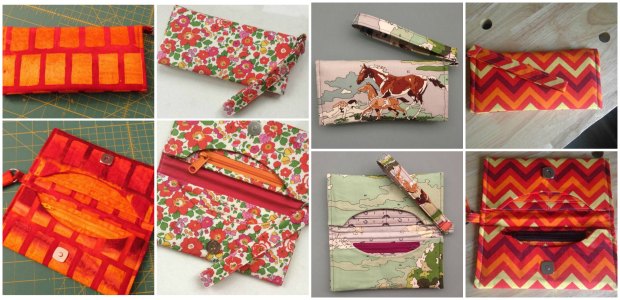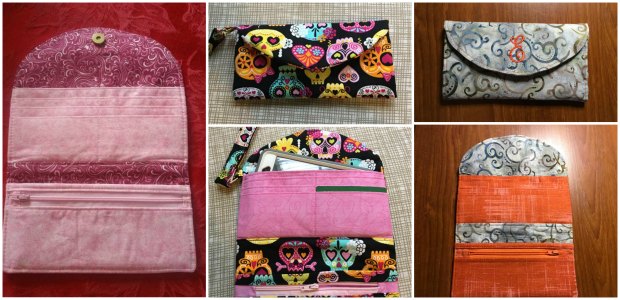 Go to the sewing wallets class here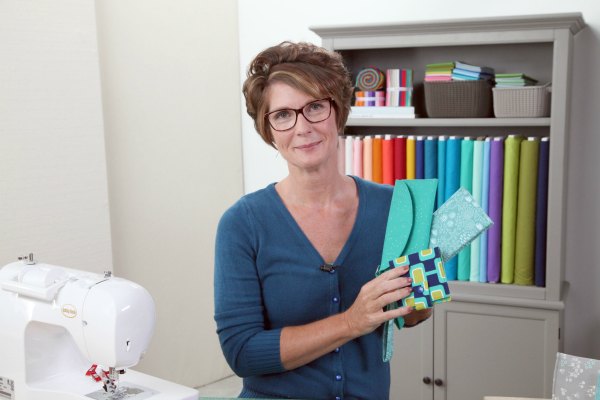 Want to know more about the materials you might want to use for the class and where to get them? Check out the class resources page for all of the information and links that you need – again share away with your friends, it's a great stand-alone bag making resource.