Senza Tote Bag FREE sewing pattern
|
All posts may contain affiliate links.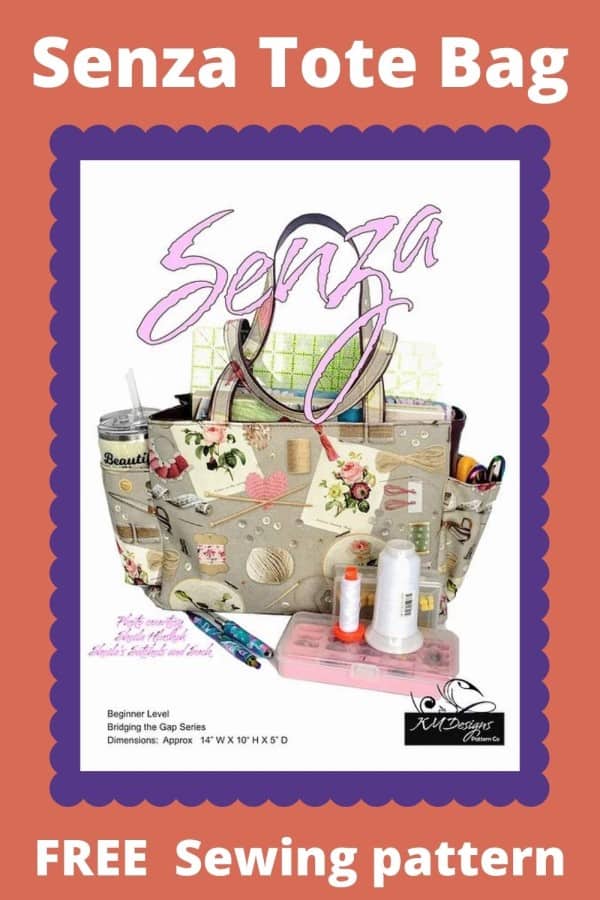 [UPDATE – THIS PATTERN HAS TEMPORARILY BEEN WITHDRAWN FOR UPDATING AND REVISION. May we suggest checking out other free tote bag sewing patterns here.]
---
The Senza Tote Bag is a beginner bag FREE sewing pattern.
This is an easy to sew tote bag with an interior zipper pocket, and good size pockets on the end of your bag for a drink. This is a great pattern to try combining cork or vinyl with cotton fabrics.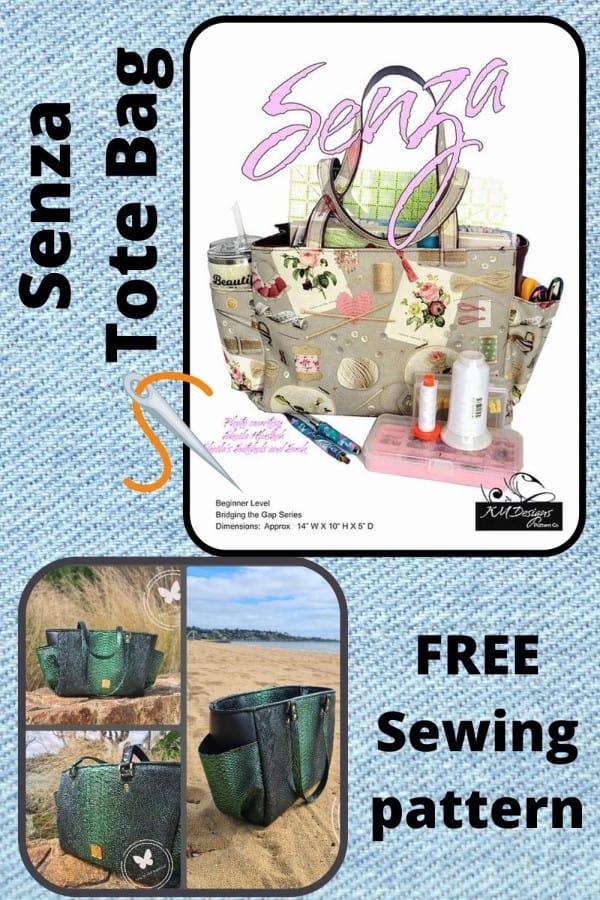 This easy to sew tote bag was designed especially for confident beginner bag makers to try new techniques and materials. This design is a blank slate that more experienced bag makers can use to create their own designs with hardware, pockets and add-ons, and upgrades of your choice. However, no hardware is needed.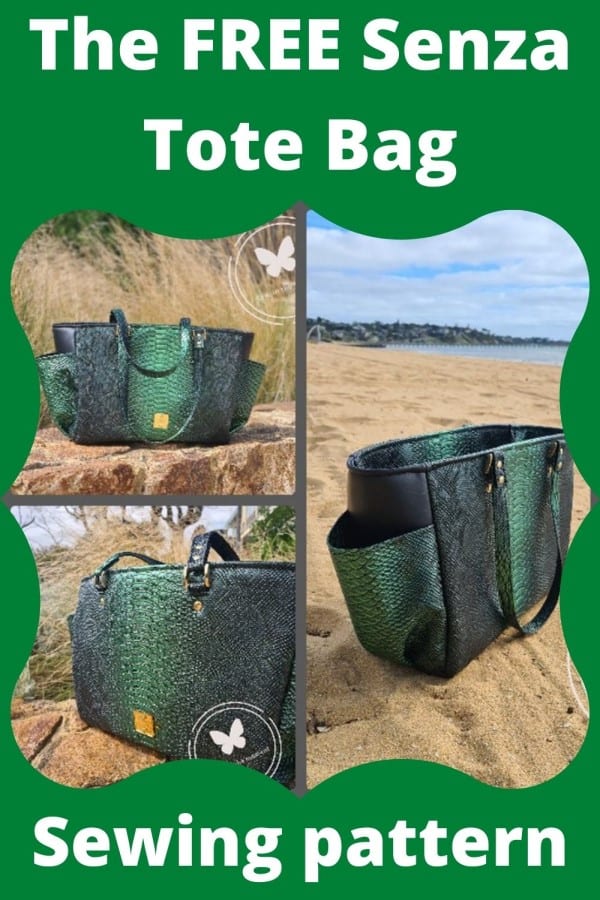 Sizing info:
When you make yourself a Senza Tote Bag it will measure approximately 14″ wide by 10″ high by 5″ deep.
Check out how to sew the Senza in the videos below
What you need to make a Senza Tote Bag:-
18" wide by 40" high Vinyl or Cork,
44" wide by 36" high Fabric,
44" wide by 36" high Woven interfacing,
36" wide by 17" high Foam (headliner foam will work),
15" wide by 28" high Decovil Light (optional depending upon the desired structure),
10″ wide by 1 1/2" high Decovil Heavy, Kraft-tex, or Bontex,
One 10" Zipper,
3M Spray Adhesive for securing the foam,
Fabri-tac Glue.
If you would like to download the FREE pattern you can click on the purple button below.
Click here for the FREE pattern
KM Designs Pattern Co is so generous for offering this free pattern for you to sew. Don't forget that all of these freebies are offered as a "try me" in the hope that you will like their patterns and go on to try a paid one. KM Designs always offers beautiful bags to sew. You can find a selection of them below.
More Tote Bags to sew
Everyone needs (a lot) more than one tote bag. They are a staple pattern in every sewing pattern collection and so versatile and adaptable. Check out a few recent tote bag patterns to sew from our store.