Description
The custom tote bag designer means you never need to buy another tote bag sewing pattern. Want a bag that's tall rather than wide – we got you. Want a really long bag so you can fit a yoga mat in the bottom – we got you. Want a huge beach tote with long handles – we got you. Want to make a tiny festive tote that will exactly fit a little gift box to hang on the tree – we got you on that too.
Whatever size tote bag you want to create, the custom pattern generator will give you a visual template and set of measurements to cut your fabric to exactly the right size. No printing is needed.
There are TWO designs of tote bag pattern
One is a SIMPLE design where the whole outside of the bag is a single fabric. Ideal for a quick sew, a plain tote bag, a grocery bag, or a small gift bag. You may pick different fabrics for your outer, lining and handles.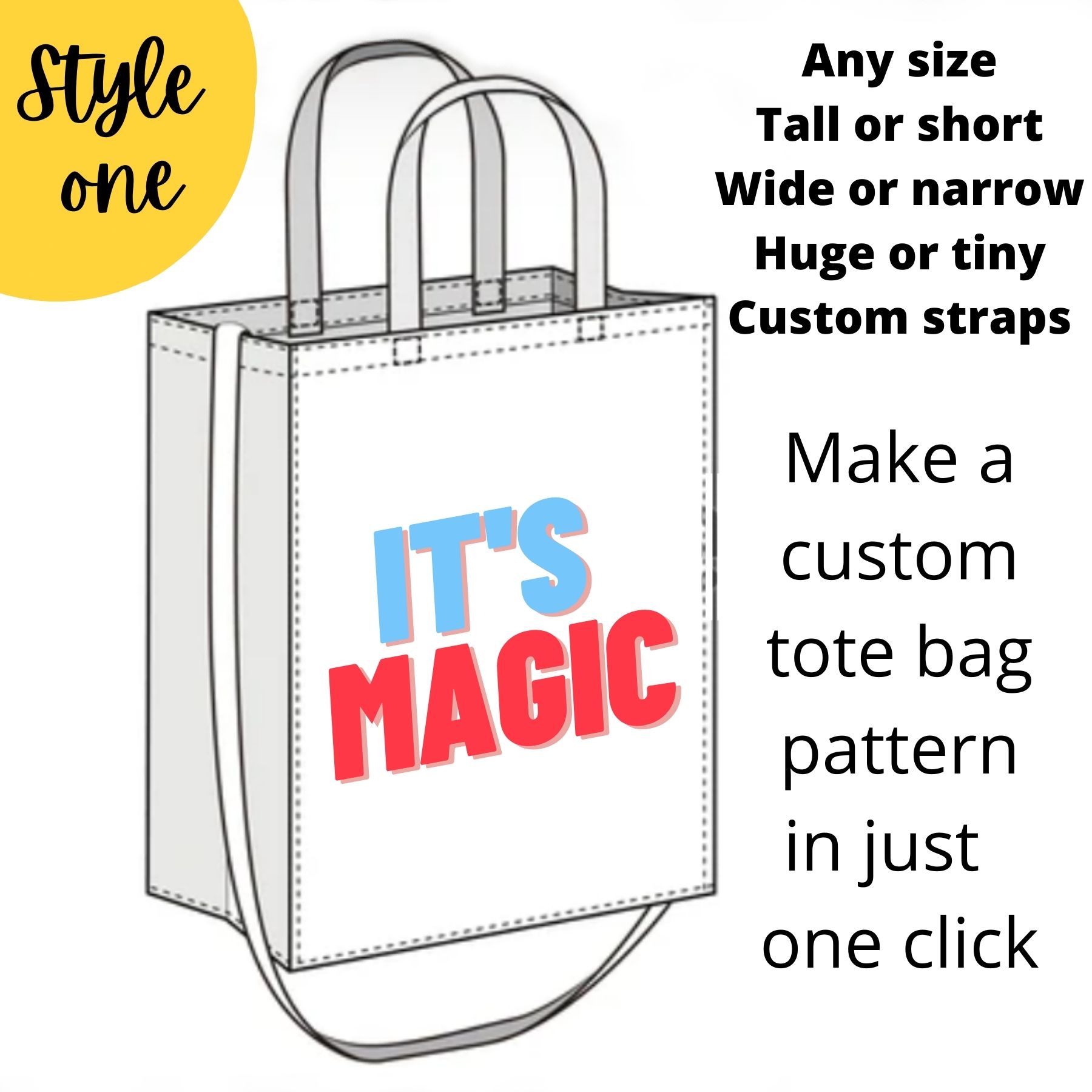 The second design is a split outer fabric where the base of the bag and a section of the outer fabric at the bottom is a different fabric from the top section. This is the SPLIT design as seen here below. It's possible to customize this to have your split seam at any point on the face of the bag.
This split design is ideal to use for a more sturdy tote bag with a hardwearing vinyl base and lower section, with a pretty fabric above. Or vice versa of course – the design is totally down to you!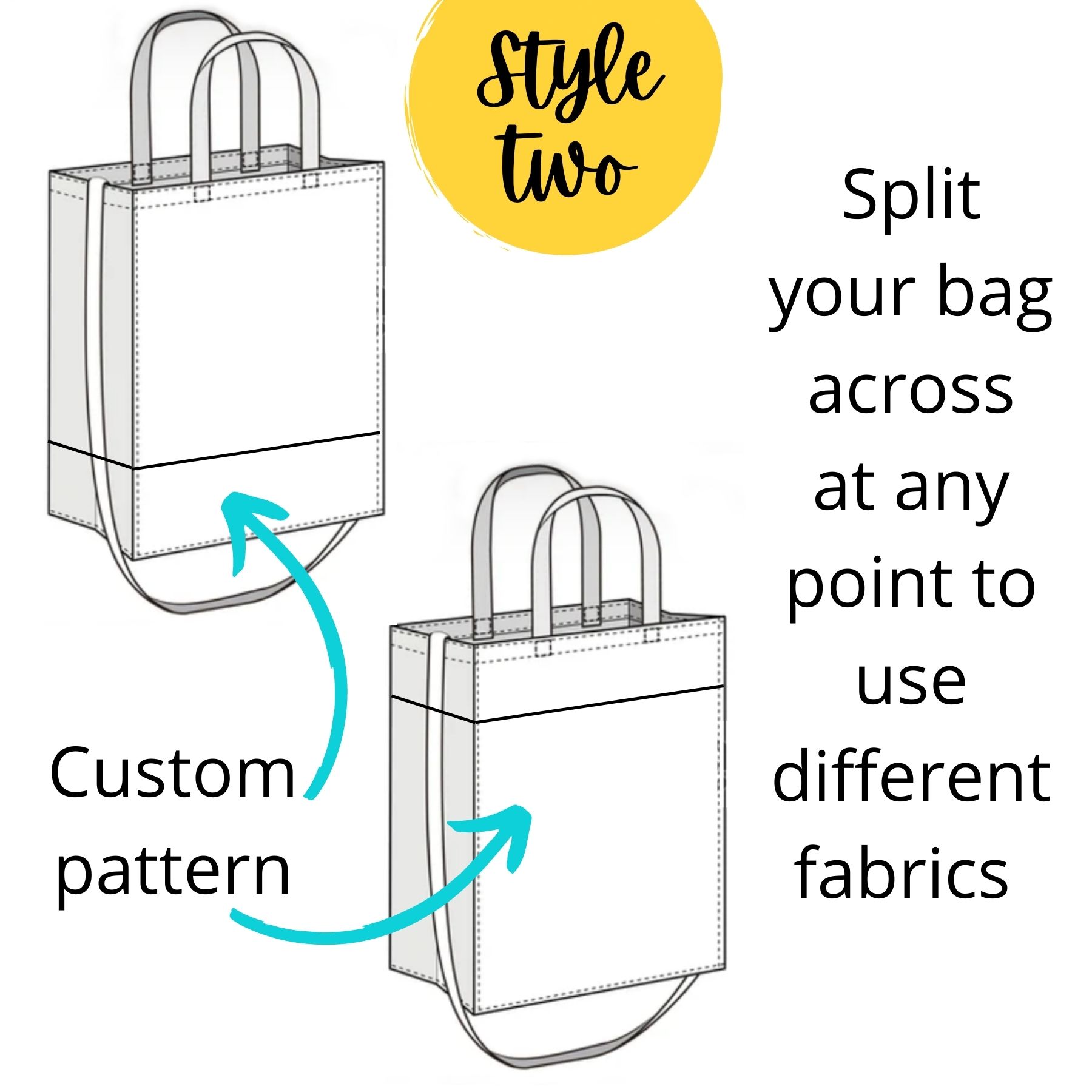 What's included with the pattern generator
Getting started guide
Step-by-step instructions for how to save your own copy of the files
All future changes and updates
Two pattern generators – for the simple and split tote bags
Works with both inches and centimeters
Basic step-by-step sewing instructions for both styles
Skill level:
Basic computer skills are required to use the generator. Suitable for a beginner sewer who has sewn a simple tote bag before and understands basic construction techniques such as boxing the corners. You should know how to measure and cut a straight line in woven fabric.
Materials needed for your tote bag:
Exterior fabric: cotton, canvas, linen, vinyl, cork. The amount needed depends on the size of your finished bag.
Lining fabric: cotton
Interfacing of choice, depending on the size of your bag and the type of fabric you choose
Quilting ruler and rotary cutter, or fabric marking pen/pencil and shears
Sewing machine and thread
What you will need for the custom pattern generator
These worksheets are designed to work with Google Sheets which is free to use. If you have Excel or another spreadsheet program you may download the worksheet as an Excel-compatible file to use offline. All other users will copy the worksheet to their own Google accounts to have their own copy to work on.
Details of how to do this and how to use the worksheet are included. Don't worry, it's been through testing and is easy to use.
PLEASE NOTE: You are purchasing a web-based pattern generator and instructions. This is neither a finished product nor a downloadable .pdf file. Please download instructions immediately after purchase and click the links in the instructions to save your own copy of the worksheets. 3rd-party tutorials on how to use this generator are not allowed without permission.