Description
The essential Boxy Bag is ubiquitous with every day storage for all of your bits and pieces. A nice wide zipper opening, a convenient and practical boxy shape, a flat bottom, and an easy sew. But what if you have something unusual you want to store and you need a bag just the right size? That's where our Custom Boxy Bag Pattern Generator is just what you need.
This custom pattern generator takes your simple measurements for length, height, width and seam allowance and creates a custom template and set of measurements that will result in a bag of the perfect dimensions.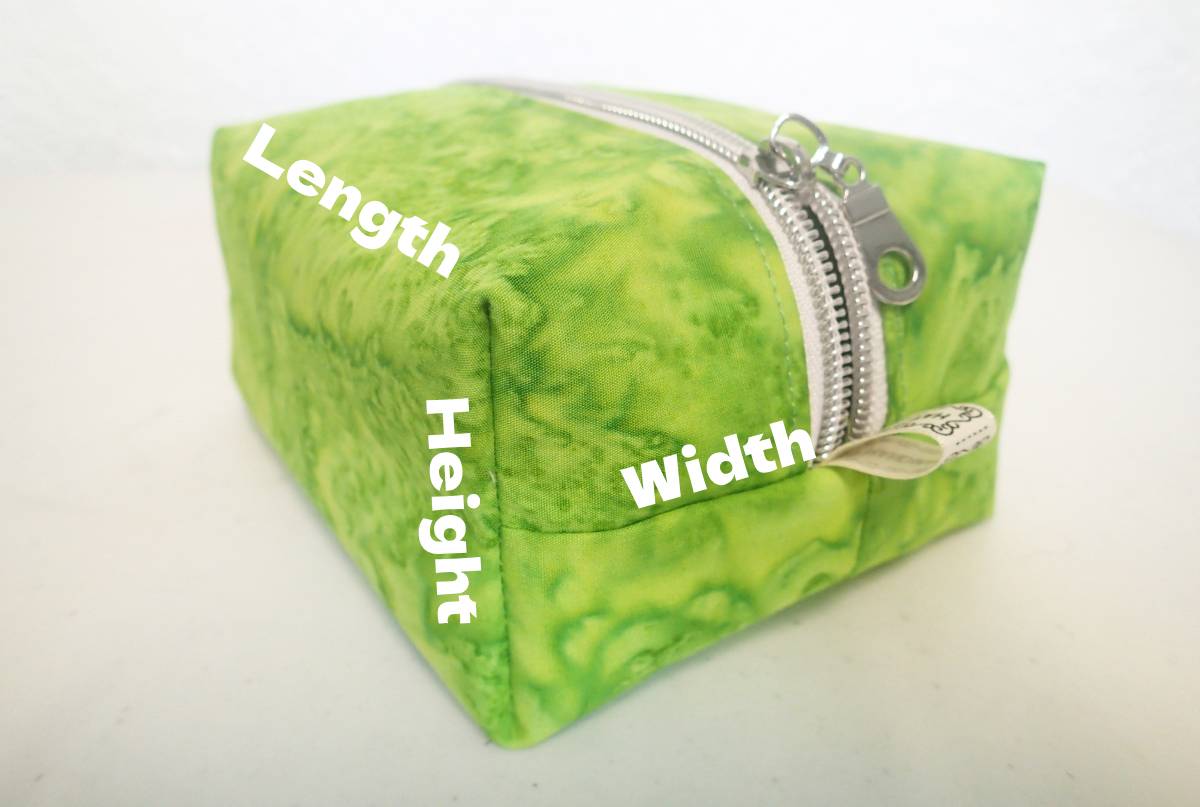 Now you can sew the perfect storage bag for your drumsticks, or knitting needles. Or for carrying your doggy waste bags, or for your kids camera. Or that is just perfect to hold your sewing supplies, or medicines. Or absolutely anything else you need a bag for from tiny to huge. This custom pattern generator has you covered.
No printed templates are needed, so its ideal if you don't have a printer at home. You use the measurements to cut two identical rectangles of fabric for the outside, two more for the lining. Then our step by step photo instuctions guide you through the easy steps for sewing up your custom bag. There's no raw edges, the bag is fully lined, and no binding needed.
The download for this purchase gives you the link and password for a secret page on the Sew Modern Bags site which includes the calculator and the instructions.
Download:
Please note this is a digital download PDF file, not a paper sewing pattern. Please download immediately after check out.