Grab n Go Clutch Bag sewing pattern
|
All posts may contain affiliate links.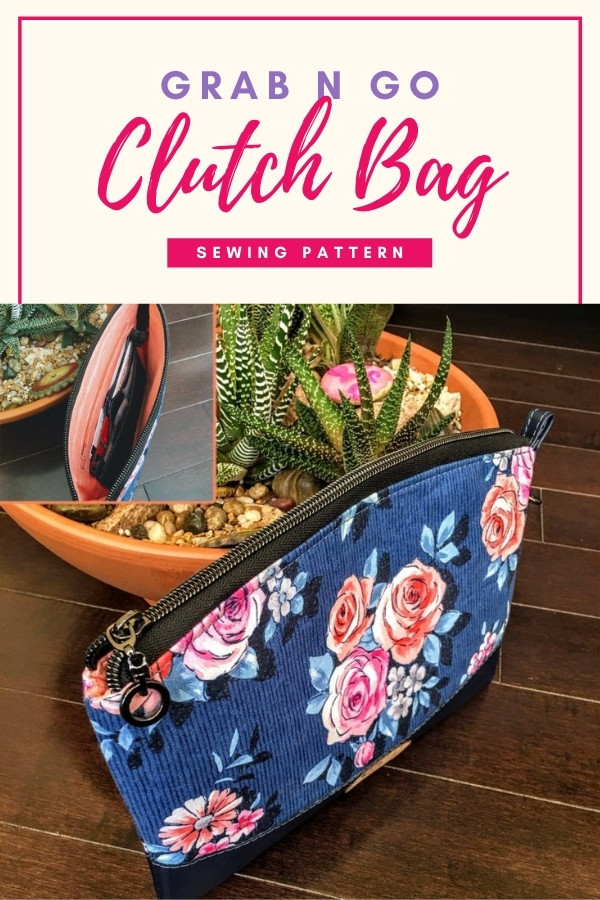 Here's the Grab n Go Clutch Bag sewing pattern, a very versatile sewing pattern with a number of variations to sew.
The interior features card slots and a slot for cash and a zippered pocket. Instead of a wristlet strap, the designer made a removable keychain strap long enough to hold your keys and long enough to slip over your wrist and hang onto. 
This is optional of course, you can just use the bag as a clutch bag and keep your keys and any strap separate, or not used.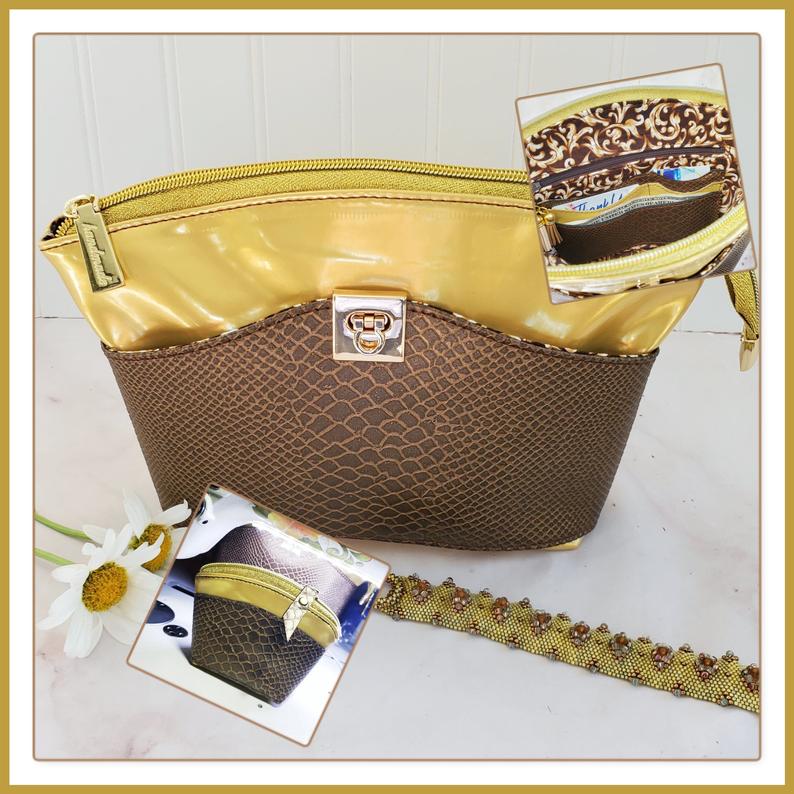 The templates given for the cards and cash slot can also be utilized in other designs as well, so the elements you like from this pattern can be used to enhance other patterns you own.
The designer gave her test team free rein with creativity to show you how easy it could be to modify the bag depending upon what you liked, so even more designs were created and included in this pattern. Now the pattern includes four different ways you can modify the basic design.
Check out all of the images on the product page for the different designs of this clutch bag and you'll see how you can create so many different looks and styles from this one pattern.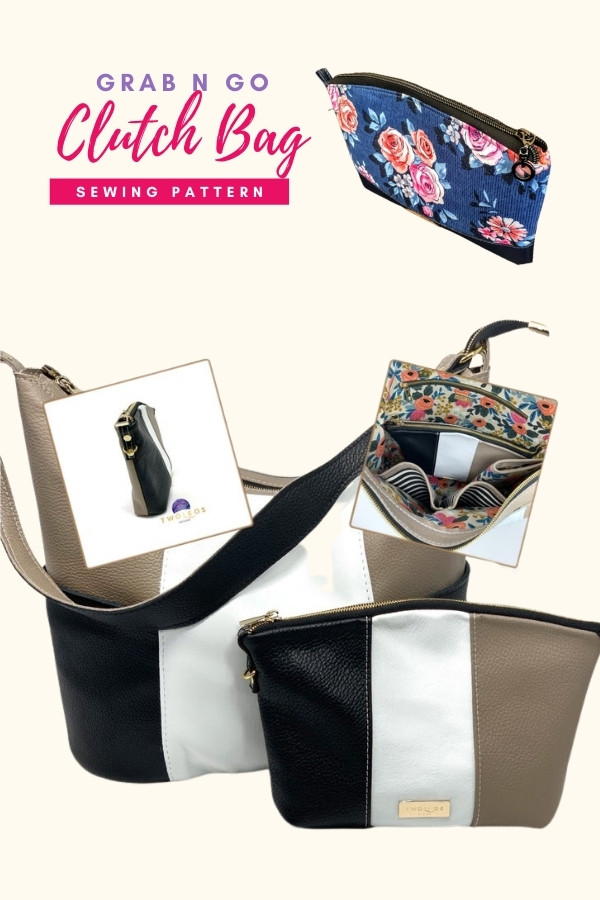 Recommended materials:
As far as which fabrics you can use the clutch can be made from Fabric, Cork, Vinyl, or Leather.
Sizing info:
When you make your own Grab n Go Clutch Bag it will measure approximately 10″ wide by 6 ½" high.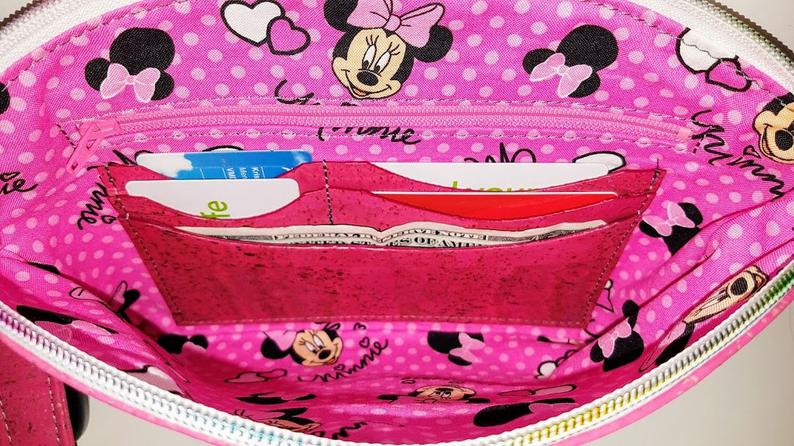 Variations for this pattern:
The pattern includes pieces to make this clutch in two heights, as a slimline clutch or to have a boxed bottom. It includes pattern pieces and instructions to modify them in four different ways. Each modification includes the variations of a slimline or a boxed bottom, so there are a total of 8 different variations in total. What a great bargain! 
If you would like to download the pattern you can click on the blue button below. Please note this pattern ONLY includes the pattern for the different variations of the clutch bag, and not the purse you see pictured. Please see the item description for full details.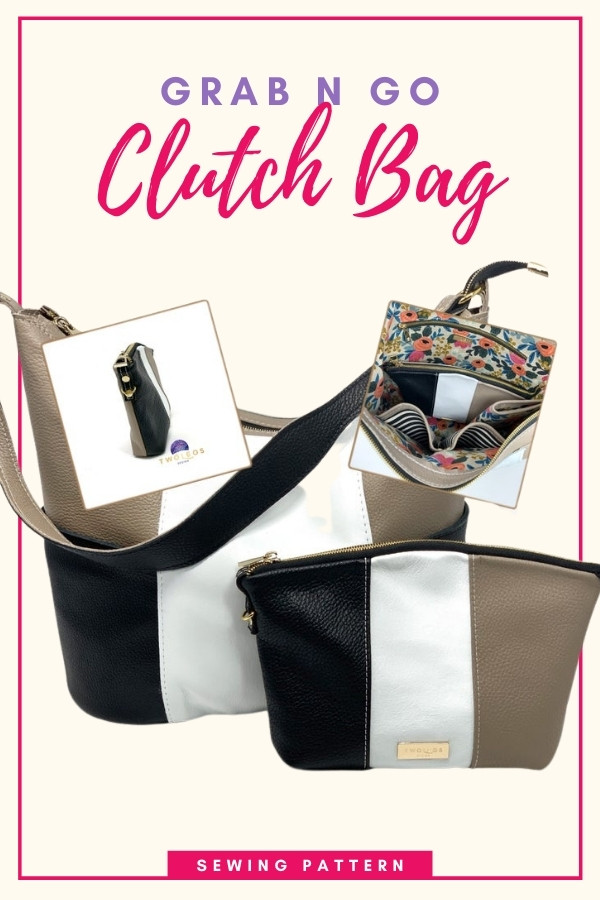 And if you would like to see other bag sewing patterns from this designer then you can click on the red button below.
See more patterns from this designer here
Want more wallet sewing pattern ideas?
If you love sewing wallets but this one isn't quite right for you, then don't worry, we have LOTS more wallet sewing patterns for you to choose from. Check out just a few from our selection here.