Atlas Rucksack / Backpack sewing pattern
|
All posts may contain affiliate links.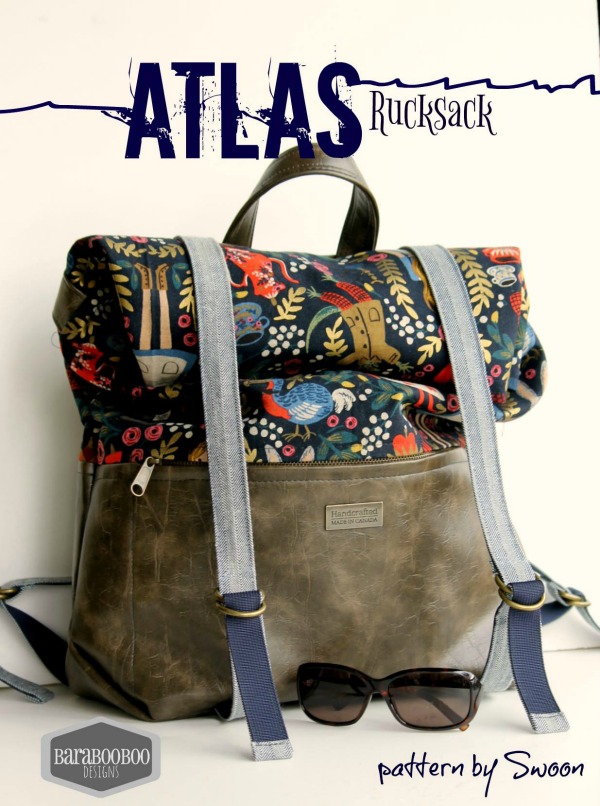 If you want to sew a casual rucksack or backpack with an edgy and modern look, then the sewing pattern for The Atlas Rucksack from Swoon Patterns is the one to chose. This unisex design can be made in any style and fabrics you prefer.
This is a great unisex design that works well for men and teens as well as for you. Of all the backpack sewing patterns out there, the unfussy design with the simple roll over top, means that this one is easier to sew than many, yet still has all the features and options you need. We love the expanding design for flexibility.
The Atlas Rucksack has the following features:-
Adjustable backpack straps,
Front closure straps,
A large front zippered pocket,
Top carrying/hanging handle.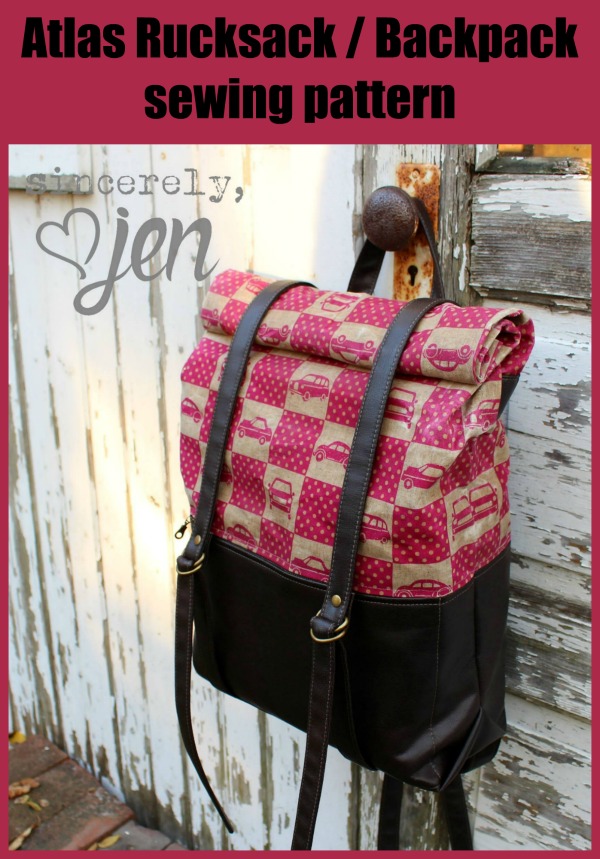 And the end result is a rucksack that is wonderfully comfortable as well as expandable and fully adjustable. Stylish too! It doesn't look like the sort of backpack a kid would take to school!
Sizing info:
When you have finished making your very own Atlas Rucksack it will measure approximately 14″ wide by 5″ deep. And the real bonus is that you can make it as high as you like.
Skill level:
The difficulty level of the rucksack is 2/4 or a beginner to intermediate project. You should already be somewhat familiar with sewing patterns and common sewing terms.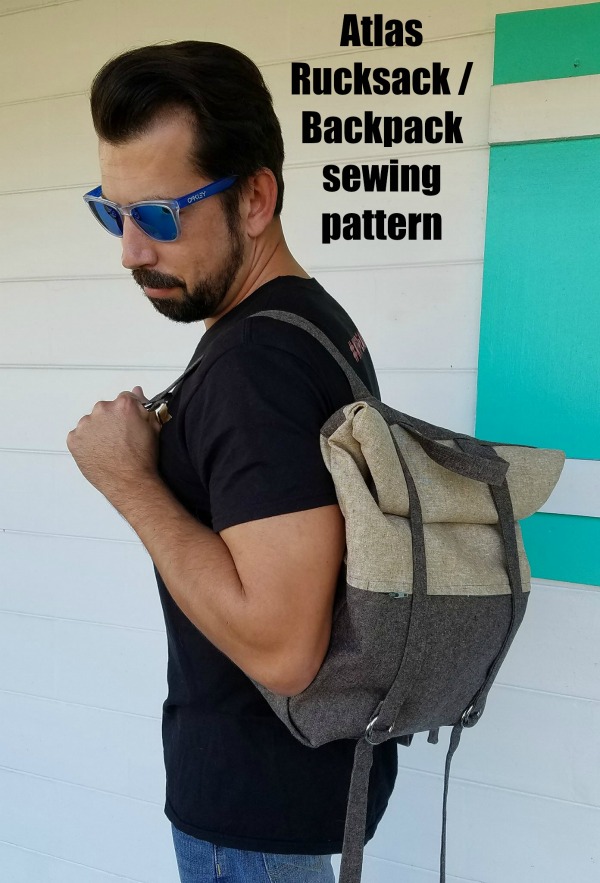 What you need to make The Atlas Rucksack:-
Heavyweight duck cloth or home decor exterior fabric,
Quilting cotton weight lining fabric,
Woven or vinyl contrasting fabric,
Fusible woven interfacing (Pellon Shapeflex SF101),
One 12″ all-purpose zipper (front pocket),
Eight 1″ D-rings, O-rings, or rectangle rings (Our favorite hardware suppliers here),
Fabric glue (Fabritac) (optional),
Double-sided basting tape (optional),
Coordinating thread (all-purpose or heavy-duty),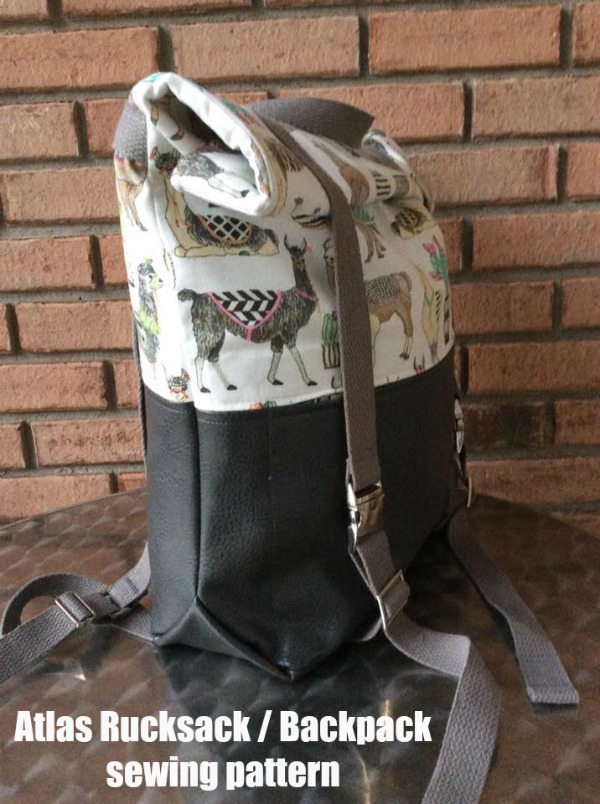 The Atlas Rucksack sewing pattern is courtesy of Swoon Patterns. You can get the pattern by clicking on the button below.
This is a great pattern from a very talented designer and if you would like to see all the other patterns from Swoon Sewing Patterns then click on the red button below.
See all the patterns from this designer here
This isn't quite what you are looking for? We have links to thousands of bag sewing patterns, tutorials, sewing videos and tips and lots more on our
Pinterest
account. Come and follow us, and save some of your favorites to your own boards for later.