Firstly, we want to thank all of our readers for following along. It makes us so happy to see you all reading our newsletters, visiting the site, downloading patterns and getting good use from the things we share with you each week. A million thanks.
This last weekend we ran into a bit of trouble with our emails. We can only send 300 emails a day under our current plan, but one of the free patterns we offered you as a download was so popular that it took us over that limit. You may have found your email receipts and download links didn't arrive, or were delayed until the next day. Clearly that's no good when you want to download a pattern and get sewing!
It's time for us to upgrade to the next level to make sure we can still offer you free sewing patterns to download. That's why we're asking for your help. The costs associated with running the site are quite high and anytime we have to upgrade our services to a new level, it costs us more.
So if you have found our site useful, or enjoyed any of the free patterns we've shared with you, it would make our day if you would consider supporting the site by 'buying us a coffee' on Ko-Fi.com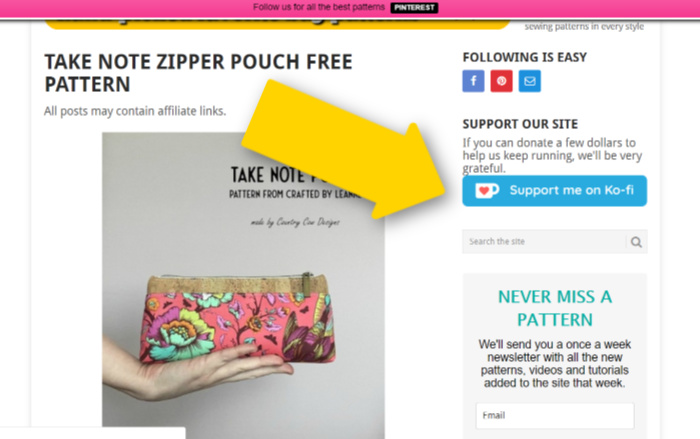 On the right-hand side of our site (on laptop computers) and underneath our content on cell phones, you'll see our Support Us on Ko-Fi button. Give that button a click and you'll be taken to our page for Sew Modern Bags and Sew Modern Kids on Ko-Fi.com where you can buy us a virtual coffee and help keep the site running by contributing to the expenses.

Your small donation of support makes all the difference in helping to keep our site online. Thank you.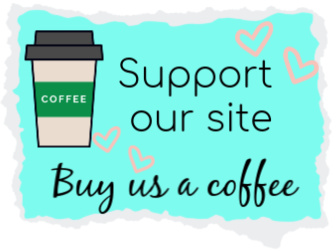 Susan and Laura,
your team at Sew Modern Bags and Kids